"The Greens is a symbol that reminds us that we are becoming the vision we have always dreamed of," Taylor says. "We are a boutique curation space that heroes streetwear and uses access as our ethos to bringing art and curation to a space that many deem 'fly-over' in an aim to move the needle."

BLADES GROWN CONSCIOUSLY.
The Greens is a multi-brand retailer orginally founded in Columbia, MO. The Greens was created to function as a concept store where streetwear and culture intersect. With the brands dedication to reimaging space, The Greens curates conversations, exhibitons and experiences in an aim to close the gap surrounding access within the Midwest.

Becoming the vision we always dreamed of.

The Greens is an experience. That moment in your childhood when you're sitting on the porch eating a push-pop from the ice cream truck, dreaming about what life is like on the other side, that's, The Greens. That place in time where the seemingly greener, more manicured grass is suddenly within the cusp of your hands, that's The Greens too.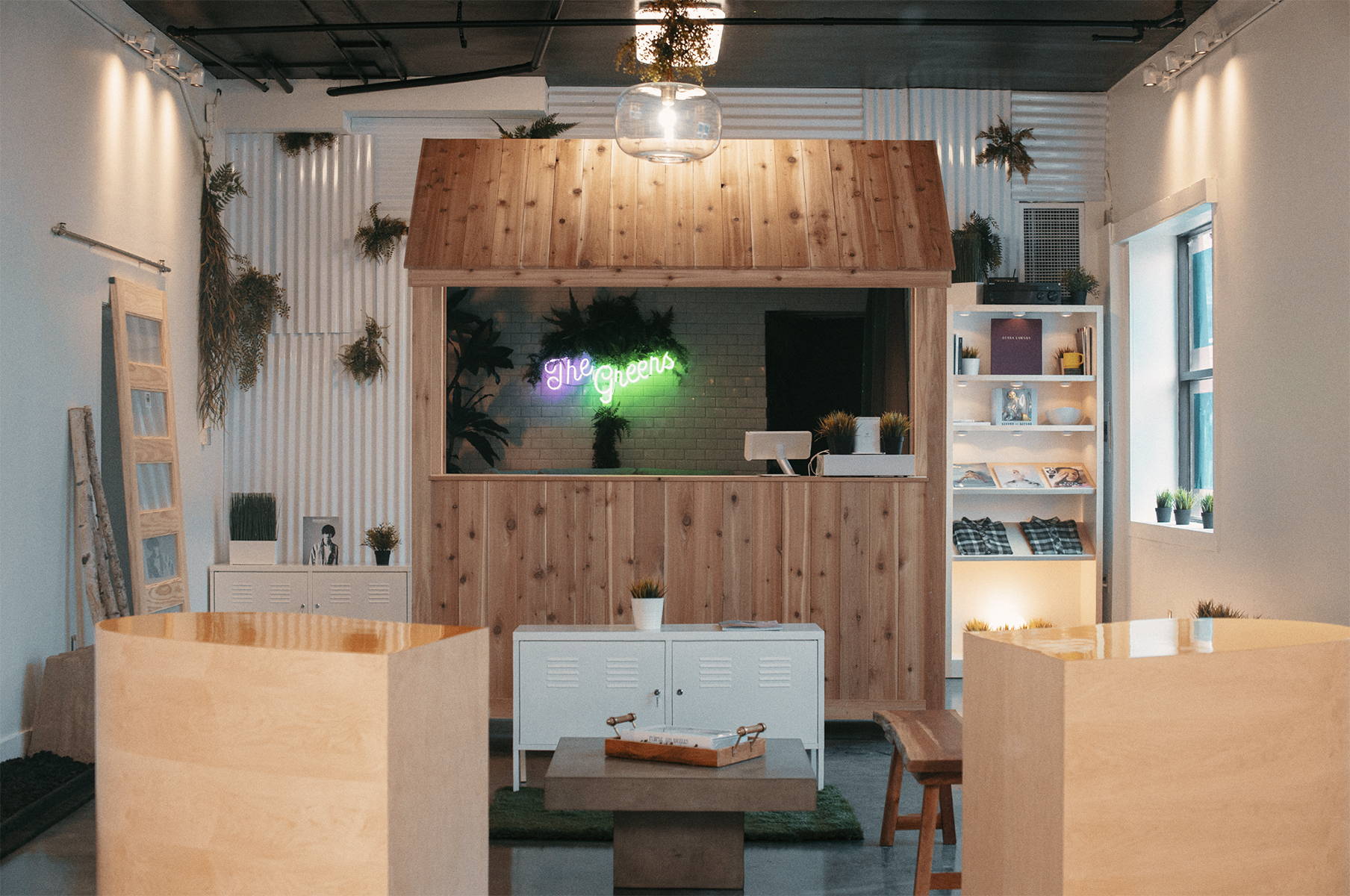 'Solarium' follows a girl who finds an invitation to a mythical greenhouse but realizes she has no address, no directions, and no transportation.
This being, what she will soon find out is, "The Greens".
LA-based graphic designer and art director Rannel Ngumuya recently launched a show at a boutique called The Greens in Columbia, Missouri.